The following topics will be discussed in this post.
The overlap between tech lovers and creative talent is unbelievable. So many people love creative details just as much as they love technical work, and thankfully, there are plenty of design niches that allow people to regularly work with both aspects simultaneously.
If you haven't decided which niche is the best fit for your future career, you'll need to ponder a few things. The right answer comes in the form of a combination of the aspects of creativity you're passionate about and the kind of skills you can bring to the table.


Considering What You Want in a Career
There are pros and cons to every kind of design job. Some niches are more sustainable than others, with new work becoming available every day.
Other niches give you more freedom. And then there are those that are better suited to different skill sets.
It's recommended to choose the design niche that will work best with your personal foundation, so try to remember what made you want to become a designer in the first place.
Do not give up even if you still have some growing to do to be the best, as you will gain invaluable experience on the job, with every new project that comes your way.

Your Skills
Web design and app design involve a significant amount of coding. Graphic design doesn't require as much, though you will need to be more comfortable with a variety of software programs that will allow you to do your job.
If you're heavily technical, app design may turn out to be better suited for your skills, as it thrives on the combination of technical skills and an eye for functional interface solutions. The least technical people will prefer graphic design, as it allows for maximum uninhibited artistry.
Finally, web design falls somewhere in the middle, with its requirement for coding and systemic skills spiced up with a bit of creativity.

Your Interests
Your skills can get you to the top, but do not underestimate your personal interests in building a career. Everyone can perfect design software, languages and programs, but your personal style will be your best branding tool for the years to come.
Look at your portfolio and think what projects brought you the most joy. Was it logo or product design; JavaScript applications or JQuery-rich sites; typography or negative space; minimalist or heavily-ornamented designs?
By accentuating your personal style, you will at the same time cater to the needs of specific clients and stay true to your design aesthetics.
Your Preferred Way to Work
Do you want to work for a larger company, getting a great salary and making the most out of employee wellness initiatives, or do you want to work for yourself and become an independent entrepreneur?
Do you prefer to have a fixed schedule, or freelance work is right up your alley? If you prefer to have coworkers or a team, app design will likely be better for you.
There are also web design firms, but graphic design companies are a little harder to come by.
On the plus side, every design niche can be pursued in a freelance way, so you can always opt for working for yourself full time, or having a design side hustle that you can do in your free time.
Job Availability
Every day, someone is building a new website. Apps are being created on a regular basis, even if it's not daily.
People often need graphic design work done, but because the nature of the work is so creative, it may be harder to find jobs that align with your artistic vision and capabilities, therefore it is worth to consider teaming up with creative professionals that share your aesthetics.
The work is there, but you'll need to look a little harder for the kind of work you'd feel fulfilled doing. Take active part in seminars, conventions and workshops for designers to expand your professional network and find like-minded professionals who would be willing to share their experience.


Graphic Design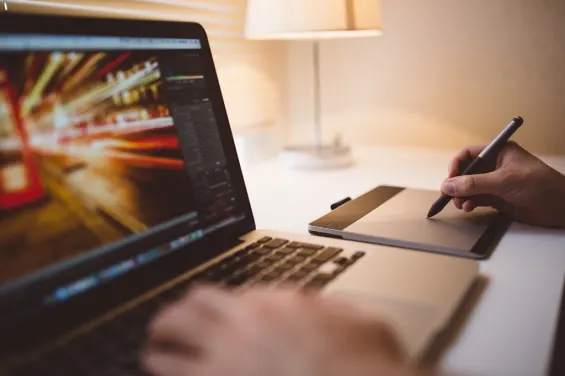 Graphic design is the best calling for people who would consider themselves to be true artists at their cores. This is a field where you can professionally play with shapes, colors, and fonts to create something that people will love to look at.
It's relatively easy to spot design jobs online, both on specialized and dedicated job platforms as well as well-known job boards, but it might take you a little longer if you have a tendency to be picky about the things you want to work on.
Continue working on your portfolio and enter your designs into various competitions to make a name for yourself in the world of professional graphic design.

App Design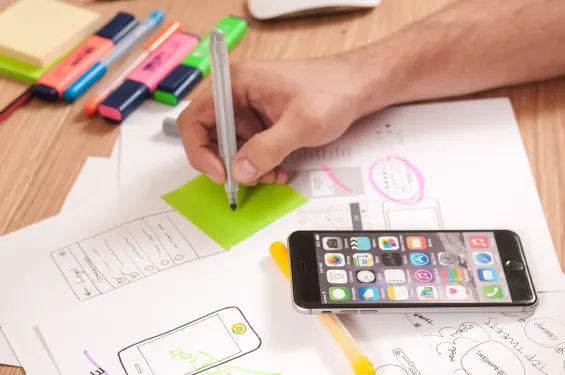 App designers are more than just creatives – they're developers with a profound understanding of how to make their designs functional for users. You'll focus primarily on user interface design, which is a combination of making something intuitive to use and making it look good.
Companies are always on the lookout for talented app designers, but since this work is technical, complicated, and lucrative, the competition is very high. It may be awhile before you're making the kind of living you've always dreamed of.

Web Design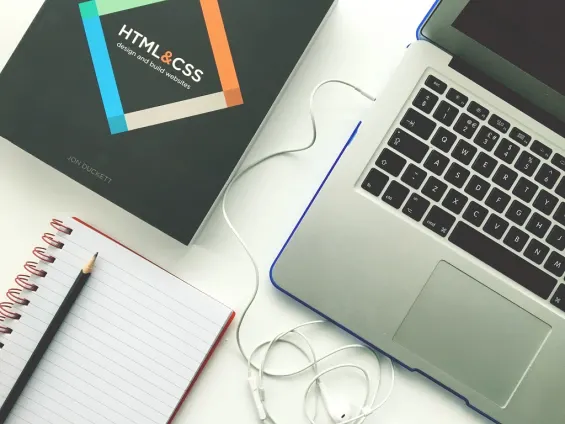 Web design is the perfect marriage of tech and creativity. You need to have an eye for creating ideal color palettes and blending shapes harmoniously, but you also need to understand the coding part of the process that makes that blend possible.
It is also important to constantly learn new trends and changes in the industry. Since so many people need websites, from individuals with hobbies to giant corporations, there's always work for a web designer.
It's easy to freelance in the field to build an incredible portfolio. That portfolio will prove to be useful if you have your sights set on becoming a highly successful, highly paid web designer.
The best part of all of these design niches is that you don't need specialized education to work in any of them.
While it certainly helps in more competitive and technical design niches, like app development, it isn't required if you're able to effectively demonstrate that you're the master of your craft. Pick your niche and get started today.
Did you find this helpful?
Read Next
The following articles are related to 8 unique tips how to decide the best design niche for you.