This post is structured as follows.
When developers work, they just don't need a simple or average browser for research and any other purpose. A perfect browser for developers consists of an extensions pack, plugins, and developer mode.
Browsing is very important for a developer, and it plays an important role in a developers' job.
If you are a developer and seeking to become a high-end developer then you have to be advanced in this field and should know the proper research tactics.
A good browser must be fast enough which will help you to check how responsive is the website performance and how it looks on different devices.
Using different browsers at the same could be difficult and can slow down your computer performance and waste your time while switching the tabs, but staying on one browser will let you work fast and with your favorite add-ons and extensions available with one click.
Choosing the right browser for your work, we have got a list of some best browsers around the interment with their benefits, pros, and cons.
So, For your help, we have gathered around 9 best browsers which developers used the most:
1. Firefox Developer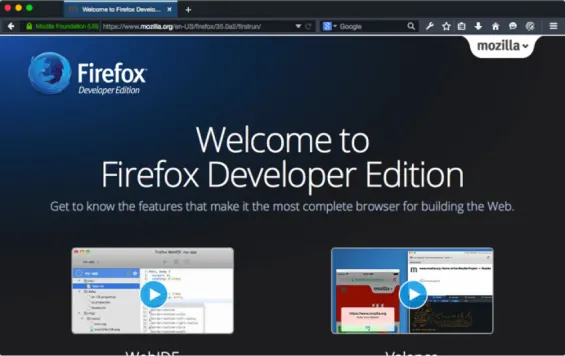 Firefox Developer is considered as most popular browser used by developers. According to developers, Firefox is a fast and powerful browser with a stunning experience as compared to many other best browsers, that's the reason we are putting it on the top of the list.
Fact: Firefox is the only browser that allows you to build and design with your own custom CSS grid. If you are planning to switch on Firefox Developer Edition then it's the best decision you will ever make.
2. Blisk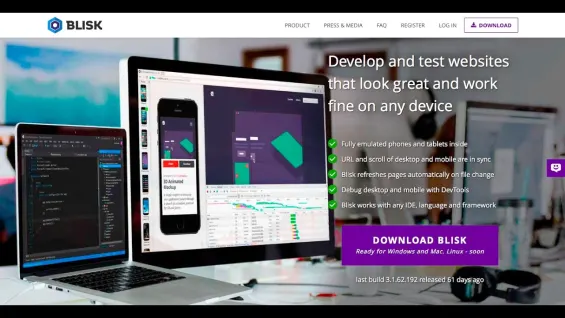 Blisk is currently the only developer-focused browser that allows you to view your design on any device android or iPhone, so you can create a more powerful UI and UX of your website.
Blisk is not popular like chrome or Firefox, but you will surely love it once you start using it. Blisk is totally designed to focus your website or App's UI as it shows in both horizontal and vertical mode
3. Chrome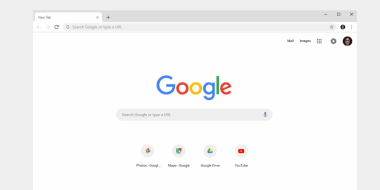 Chrome is generally known as the most used web browser around the world, with a huge market share. Chrome also has a variety of tons of extensions and tools in the Chrome web store including screenshot tools, website analyzing tools, and much more.
Chrome developer tools are an easy way to access the Google lighthouse tool to find out the bugs and make them solve. In short, chrome is full of many hidden developer tools.
Chrome is also a more convenient developer browser that keeps producing new updates in its system, so you can always have a smooth and elegant experience while developing your apps or websites.
4. Safari For Developer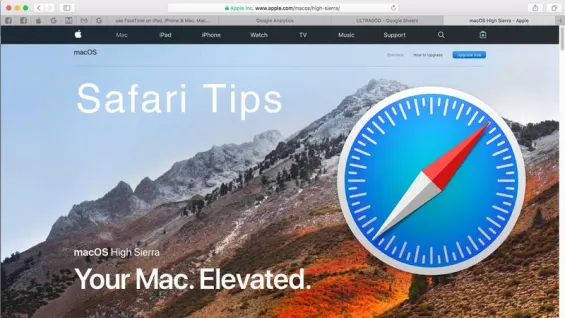 Safari for developer is the most powerful tool by Apple which comes with unique features. You can integrate Apple Pay into your websites through Safari, which also helps in increasing conversion rates and providing more options to the buyer.
Safari can show previews of your website on Mac and iPhone more accurately than any other browser.
It also comes with a window floating feature, from which you can float your video window to the desktop. Safari has approx 14 major updates till now.
5. Polypane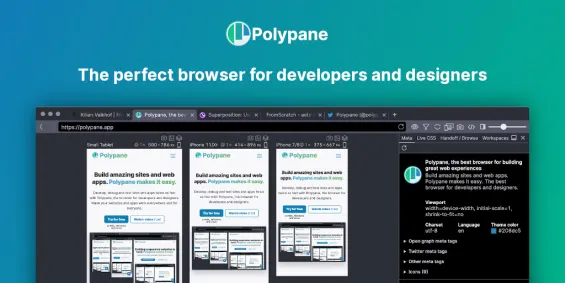 Polypane is a unique platform designed for developers and designers, with additional DevTools for examining and debug the code. It has a wide range of emulators for testing purposes, so you can your program on different platforms to check its efficiency of performance.
The only Con for this browser is it's not free to use. You can have a free trial, but you have to pay for all features.
6. Opera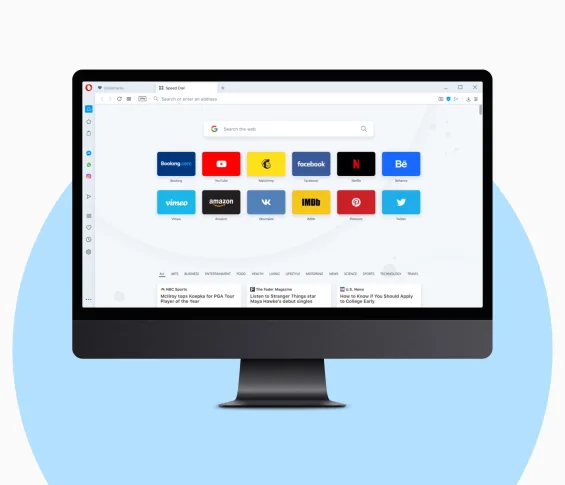 Opera is a compact browser that existed a long time ago and competes with chrome and Firefox.
Opera provides basic and fast features for experiencing online surfing. Opera is not a super browser like safari and Firefox, but it gives a smooth user experience. It also got a weak point that some developer features are not stable as they have to be.
7. Chromium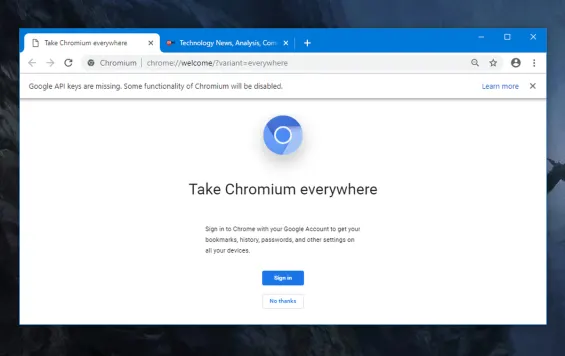 Chromium is considered one of the best web browsers for developers. The browser is well known in terms of privacy. The best thing about Chromium is it stays up to date, and you have to do it manually. Chromium is a part of Google, which came out in 2008.
8. Vivaldi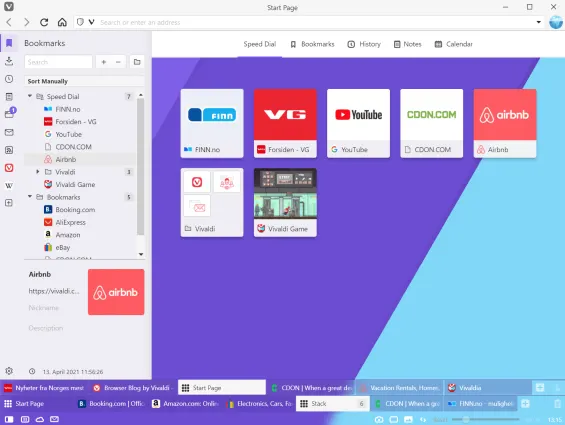 Launched by the ex-CEO of Opera, this browser is just 5 years old who decided to target a general audience, but later they realize that they also should do something for developers too.
They provide a very simple and clean interference with a free hand of customization like changing colors, themes according to your needs.
Vivaldi browser is developed with Node.JS, React.JS, and HTML 5, so you can expect high performance from it. You can use any extension hassle-free in it, even it is designed for chrome and Firefox
9. LT Browser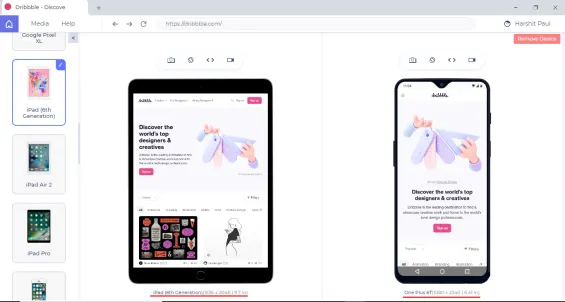 Lamdatest
is known for making high-end websites and testing them easily. This browser provides developers an easy hand on developing, and it provides a wide range of Dev tools.
You can view the live mobile version too, while testing your website, and it provides you 45+ screen sizes to display your website. Additionally, it has a special feature of adjusting network speed to check on how your website is behaving on low and high speed of internet.
This browser also provides detailed site metrics, including SEO performance and accessibility score.
As a developer, you have to choose the browser smartly which can help you to get the latest tools, so you can be more productive. Similarly, web design is also an important factor in developing websites.
People buy suitable
web design packages
according to their requirements, Whether you go for popular chrome or already tested and proven Firefox, you have to choose the best to be a smart developer in the online world.
We personally recommend you to use chrome and Firefox developer because of their stability and performance.
Did you find this helpful?
Read Next
The following articles are related to 9 best browsers for developers in 2021.