See the following links if you'd like to skip to specific sections.
These days, it is not easy to market your business because of the cut-throat competition and updates in search engines algorithms that are hard to decipher. It is perfectly natural to think your business will never come up among the top search results against any of the keywords because of the saturation. Still, it is not true.
There are some ways you can boost SEO and the overall virtual presence of your business without spending a fortune or hiring a dedicated marketing team.
Local business directories!
For a lot of marketers, it may seem like a lost cause, but it is not. Even today, business listings are visited by millions of visitors a month, which is beneficial, especially for small businesses.
Why Local Business Directories?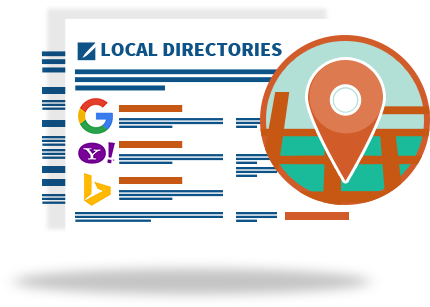 There are many reasons small businesses would love to flock around local business directories. Here are a few:
People use primarily search engines to find and engage with businesses.
Business directories are repositories of keywords and LSIs which means your small business has the potential to get discovered.
It improves SEO tremendously.
Most of the time, it's free!
Increased probability of leads.
In this post, we are going to cover the top ten free business listings sites for small businesses.
1. Google My Business

Google My Business is a listing suite that is offered by Google, the most widely-used search engine in the world. When you list your small business online, you can determine how it will show across the range of other Google platforms like Google Maps, Search, and so on.
Primarily, Google My Business information displays the name, location, hours, reviews, and other relevant information.
According to estimates, over forty-five percent of Google Search users look for local business information when they search.
2. LinkedIn

LinkedIn is different from other social media platforms. For one, the majority of the users are professionals who are aggressively hiring or purchasing. With over 250 million active users a month, you would not want to miss the opportunity to market your small business there.
It is a great platform to create your profile and engage with people who already show interest in what you do. In a way, no calls will be cold calls.
It's free to set up a business page which is a start. You can opt for paid advertisements if you have the budget for them.
3. Facebook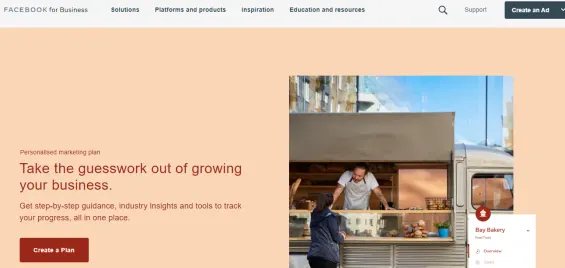 For a business owner, you would not want to miss the free marketing opportunities offered on Facebook. With over two and half billion active users, Facebook sports a community that can let you get your message to potential clients and prospects with ease.
It is quite a breeze to set up a business page and start interacting with the online community.
4. CityLocal Pro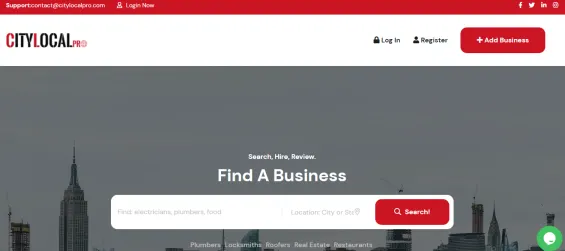 As the name suggests, CityLocal Pro is all about locality and city. It has millions of businesses and offers free listings services. For local businesses, it is a gold rush as you can be featured on high-traffic pages that are notorious for immense engagement and conversions.
The basic plan is free. But if you want to get premium services, you will have to pay the premium which is totally worth it.
5. Tripadvisor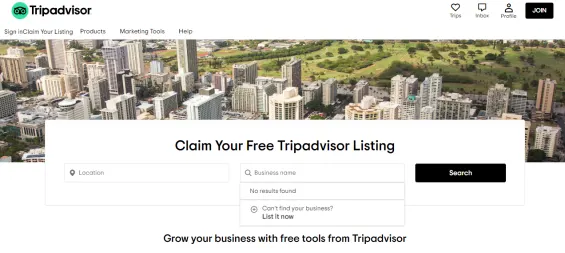 For businesses that come in the hospitality category. It is a must to get a listing on Tripadvisor. It is one of the most trusted sites by travelers with millions of users each month.
Companies operating in the sphere of hotels, restaurants, holiday rentals, and other travel niches can get a boost in online presence through this site.
The process is fairly simple and straightforward but the rewards are far-reaching.
6. Apple Maps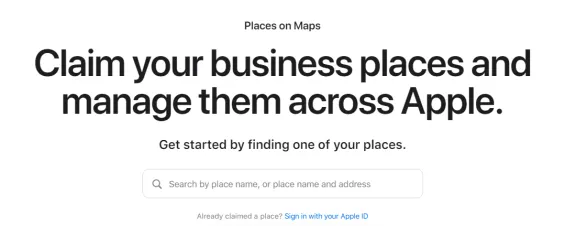 Apple Maps has seen a great overhaul in recent history from the latest update in iOS software. Now, it shows more detailed landmarks and terrain on the maps which were not seen before. It is second to Google Maps in terms of monthly users which are still impressively at around twenty-three million. Apple Maps is a default navigation app for iOS users, so never pass on it.
You can claim the free listing and make sure the details are accurate.
7. Yelp


Yelp is visited by over a hundred and seventy-five million unique visitors each month. This is an immense number of visitors to a website and worth your while to claim your spot on the business listings page.
In a study in 2016, a Harvard professor showed how a one-star increase on Yelp ratings resulted in a five to nine percent boost in revenue. Apart from the definitive study, there is immense potential and exposure for your business to star on one of the best business listings directories.
8. Instagram


Instagram has seen a meteoric rise in popularity and functionality in the recent past. Owned by Facebook Inc., Instagram is visited by millions of daily users who are interested in new products and services.
For companies who can showcase their products and services in a unique way, it is a goldmine.
9. Bing Places

Bing is a highly popular search engine that comes second only to Google. Bing Places is Bing's rendition of Google My Business. So, when you get a listing on it, you will automatically be discovered Bing Search and Bing Maps.
It is not as popular as other business listings suites, but it is free. And since we are looking for free, viable options to market our business, this is surely a great option.
10. Foursquare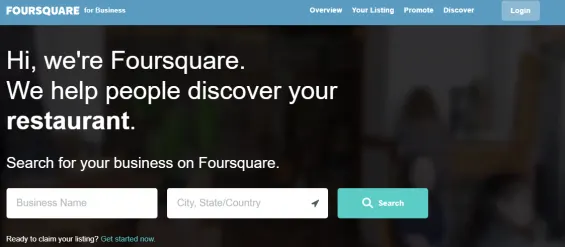 Foursquare is another popular business review website. As of late, there are over two million storefronts featured on the platform with around fifty million visitors a month. If you run a physical store somewhere, you are sure to gain a lot from Foursquare.
You can claim your listings for free. If it is not there, create a Foursquare account and start from there.
This comes to an end of the list.
There are some other good sites too. The above sites are the ones from which you should get started. These are some of the best and free local business directories that can help your local business thrive in a stiff, competitive environment. Since quality should be over quantity, you can pick the sites you want to go on with.
Did you find this helpful?
Read Next
The following articles are related to 10 free local business directories for small businesses.